IaaS
In the modern world, everyone needs reliable and fast access to information. With our Infrastructure as a Service (IaaS) cloud service, you can get this anytime from anywhere with
just a few clicks!

eMDTec can help by providing on-demand storage and computer space that will allow data stored in it (including any new content) to stay available no matter where you are.
call now
schedule your it plan
Why IaaS?
No more servers to buy plus access wherever you have internet. These are just a few benefits of moving over to eMDTec IaaS powered by Microsoft Azure.
Financial Benefits
Reduce and flatten costs

Eliminate the need for expensive hardware upgrades and in-house server rooms

Simplify IT spend with a single solution

Predict costs well ahead of time based on capacity

Easily adjust usage based on organizational needs, so costs and revenue are in alignment
Performance Benefits
Optimize security and compliance

Increase productivity – work from anywhere, from any device, and get the same desktop experience

Control employee access if needed 

Eliminate VPNs, slow application performance, version control, and high backup costs 

Remove the risk of acquisition, maintenance, and use of technology; the risk is instead on the cloud provider 

Go "green" by fully moving to the cloud
Infrastructure as a Service (IaaS)
At eMDTec, although we're primarily known as experts in healthcare IT, we also offer computing services to other companies. Our mission is to make all businesses run more efficiently and more affordably. Now we bring you IaaS, a way to have the best infrastructure available to you without purchasing new equipment over and over again.
What is IaaS?
eMDTec is a leader in IaaS (infrastructure as a service), a form of cloud computing that is a complete IT solution. IaaS provides computing, storage, and networking solutions as an on-demand service, allowing you to focus on productivity instead of computing issues. 
IaaS works much as SaaS does, allowing you to pay a monthly fee for use instead of purchasing exorbitant infrastructure elements. It's advanced cloud technology that lets your medical practice or business focus on productivity and other essential goals. 93% of Fortune 500 companies are already in the cloud, including all of Office 365. Why not you?
schedule your it plan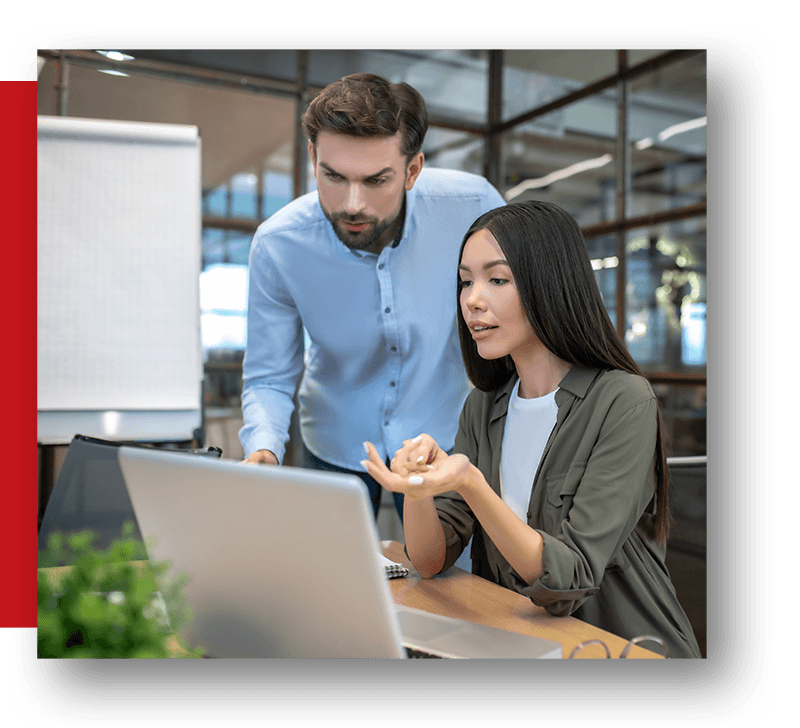 Benefits for Your Business

IaaS simplifies computing, but that's not its only advantage. When you choose IaaS, you relieve your company of several financial and operational burdens.
Staying Current

You no longer have to worry about costly updates to your infrastructure. Instead, eMDTec provides the latest in computing and storage solutions and constantly updates its offerings
The Tech Budget

With IaaS, you save money on hardware costs and maintenance. Plus, you have 24/7 access to expert help if an issue arises. This feature means less downtown due to malfunctioning servers or other infrastructure issues; you pay less and get better service.
Planning
Your company infrastructure expenses will be easy to project. Paying a monthly fee for services eliminates unexpected spikes in your budget.
Control
You have more control over vital computing elements, which keeps your employees working instead of troubleshooting the system. And you can quickly scale up or scale down your IT resources with minimal disruption.
The eMDTec Advantage
Decades of working with healthcare practices have made the eMDTec team experts in all aspects of managed IT services. Healthcare providers need the highest level of service available since lives are at stake. We now offer that level of knowledge to other industries as well, and IaaS is a key component of that service. 
Instead of investing in quickly outdated infrastructure, choose an option that gives you the best technology and IT help available. You need infrastructure that frees you to produce superior products and services.
Schedule a consultation today to create an action plan for your business.
schedule your it plan
Start a Conversation and Learn How Technology Can Transform Your Business?
Reach out today to schedule a meeting where we'll learn about your New Jersey business and create an IT action plan that works for you.
(973) 295-5570
Schedule IT Action Plan